Home --> Field Crops --> Soybeans
Soybeans
May Featured Fact Sheet:
Bud Blight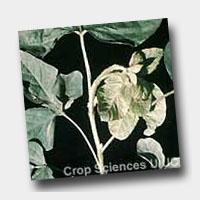 Symptoms:
Young plants can be stunted.
The terminal bud of plants at various ages can be bent over to form a characteristic hook, and buds may become brown and fall off.
The pith may develop a brown discoloration, and leaflets may be smaller than normal and may deform by cupping.
Pods may have brown patches and may develop poorly and abort.
Maturity can be delayed and plants may remain green until frost.
Click here to read more about Bud Blight